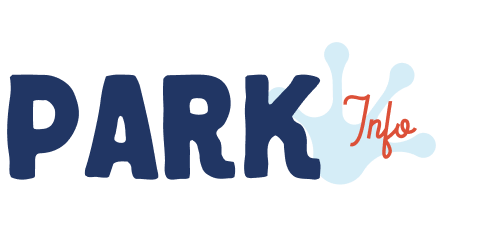 Do you offer season passes?
Sorry, we don't offer season passes.
Can I bring food into the park?
Yes, you may bring coolers into the park. No alcohol, glass or knives are permitted. All coolers and bags will be checked at the front gate.
Can you leave the park once you enter?
You may leave and return to the park throughout the day.
Can I bring alcohol into the park?
Alcohol is not allowed in the park.
Can you bring your own life vest into the park?
Life vests and puddle jumpers can be brought in as long as they are US Coast Guard approved. No inflatable life jackets, water wings or swim bubbles.
Can you use your own goggles?
Goggles and face masks are allowed.
Do you offer birthday party packages?
No, we do not offer birthday parties, but you may bring your own cake and celebrate at the park. Plan accordingly as Water Wizz does not offer cake storage. We recommend renting a Platinum Cabana for birthday parties.
Do you have First Aid Stations?
Yes, we have 2 first aid stations staffed with First Aid, CPR and AED certified personnel. All injuries MUST be reported to one of the stations. Refer to the Park Map for locations.
What certifications are required for your Lifeguards?
Starting in 2023, all of our Lifeguards will be StarGuard ELITE Lifeguard Certified on-site by our Starguard ELITE instructor, paid for by Water Wizz. This is very exciting because StarGuard focuses on facility-specific training in order to offer the highest level of safety in Water Parks.
Can I bring in water toys or tubes?
You cannot bring in your own tubes, noodles, boogie boards, squirt guns or water toys.
Can you smoke inside the park?
Massachusetts State Law does not allow smoking in the park, including vaping, electronic cigarettes and marijuana. Cigarette and vape smoking is allowed in our smoking area just outside the park. Marijuana is prohibited on premises.
Do you page lost children?
We do not page for lost children. However, we have security systems in place for lost children. You are responsible for your child and your child's safety. Please be alert at all times.
If I do not want to go on the rides at the park do I need to pay admission?
Anyone that enters the park must pay admission even if they decide not to go on the rides.
Do you have a Lost and Found?
Yes, the Lost and Found is located at the rental booth. Refer to the Park Map for location.
Do you offer Military discounts?
Yes! $4.00 off each admission ticket for each immediate family member with MILITARY ID.
Is there a slow day where the lines may not be as long as other days?
Weather plays a role in how busy the park is daily. Mondays and Tuesdays are usually our slowest days.
Do you offer Kosher food at the park?
Yes! Speak to a Food and Beverage Manager for more details.
Is the park Peanut Free?
Sorry, Water Wizz is not Peanut Free. However, we do not cook in peanut oil.
Do Non Profit Agencies get a discount when booking a Group?
Non profits pay regular group rate, sorry no extra discounts.
What are the rules for service dogs?
Certified service dogs only. No emotional support dogs. Ask the front gate for further information.
How do I cut my watermelon if there are no knives allowed?
Our kitchen staff is unable to cut watermelons. Please cut them before you arrive.
Do you provide towels?
We do not provide towels, however you may bring your own or purchase them at the park.
Can you use bluetooth speakers at the park?
Yes, but they should be at a personal level for personal use that does not affect other guests. Water Wizz Staff may monitor sound levels If they are disruptive to others you will be asked to lower them. Please only play family friendly music.
Do you offer fast passes?
No.
Can you bring a shade umbrella?
You may bring a personal rain umbrella for shade. We do not allow pop up tents or any other canopies.
Do you rent wheel chairs?
No.
Do you have an entrance for wheelchairs and disabled people?
Yes, gate #7 by Handicap Parking (Group Sales window).
What is the park's policy for food allergies?
Although we try our best, we cannot eliminate all risks of cross-contamination (or cross-contact) with your menu selection. We are not able to guarantee any of our dishes are "gluten-free". Please inform a Manager of your allergies every time you dine with us so the staff can educate you on our ingredients and cooking methods. This will allow you to make a safe and informed decision that's best for you and your family. Water Wizz patrons also have the option to bring in their own food.
What if my question wasn't answered above?
You may call (508)-295-3255 for any additional questions.